Registration and Elections Regular and Certify Election Results Meeting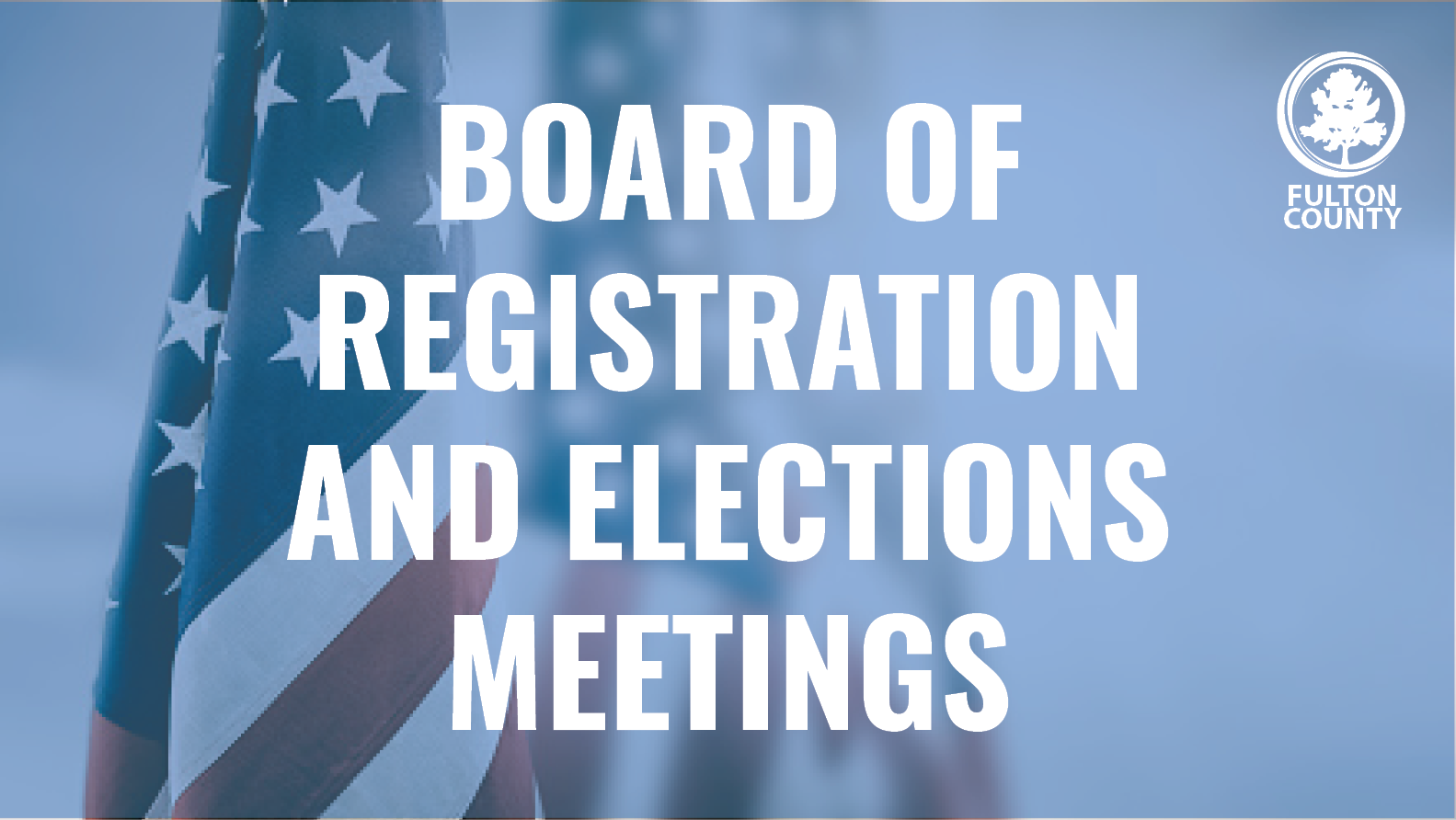 Registration and Elections Regular and Certify Election Results Meeting
WHAT: The Fulton County Board of Registrations & Elections will hold a special called virtual meeting to review and certify results for the General Presidential Election held on Tuesday, November 3, 2020 and other matters.
View the November 13, 2020 BRE Agenda

WHEN: Friday, November 13, 2020 at 10:00 a.m.

WHERE: The meeting will be live streamed on Fulton Government Television at
https://www.youtube.com/user/FultonGovernmentTV

NOTE: Residents wishing to participate in public comment should register in advance for this via webinar at https://zoom.us/webinar/register/WN_mG5px4orS0iV5uoHzSGBTQ
There will be a 30 minute limit for the public comment portion of the meeting. Speakers will be selected on a first come basis.
Registration and Elections Regular and Certify Election Results Meeting - November 13, 2020
Day: Friday, November 13
Time of the Event: 10 a.m.
Location:
Add to Calendar
11/13/2020 10:00
11/13/2020 12:00
America/New_York
Registration and Elections Regular and Certify Election Results Meeting - November 13, 2020