Free Wedding Ceremonies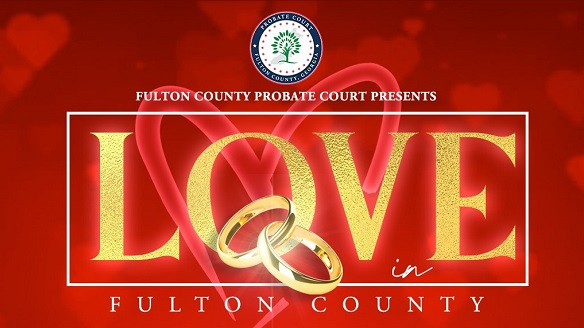 Even during a pandemic, love prevails.

Judge Kenya M. Johnson will perform free wedding ceremonies on February 12, 2021, from 9 a.m. - 4 p.m. for private courtroom ceremonies with limited guests allowed. Masks are required.
Appointments are required. Call 404-613-4688.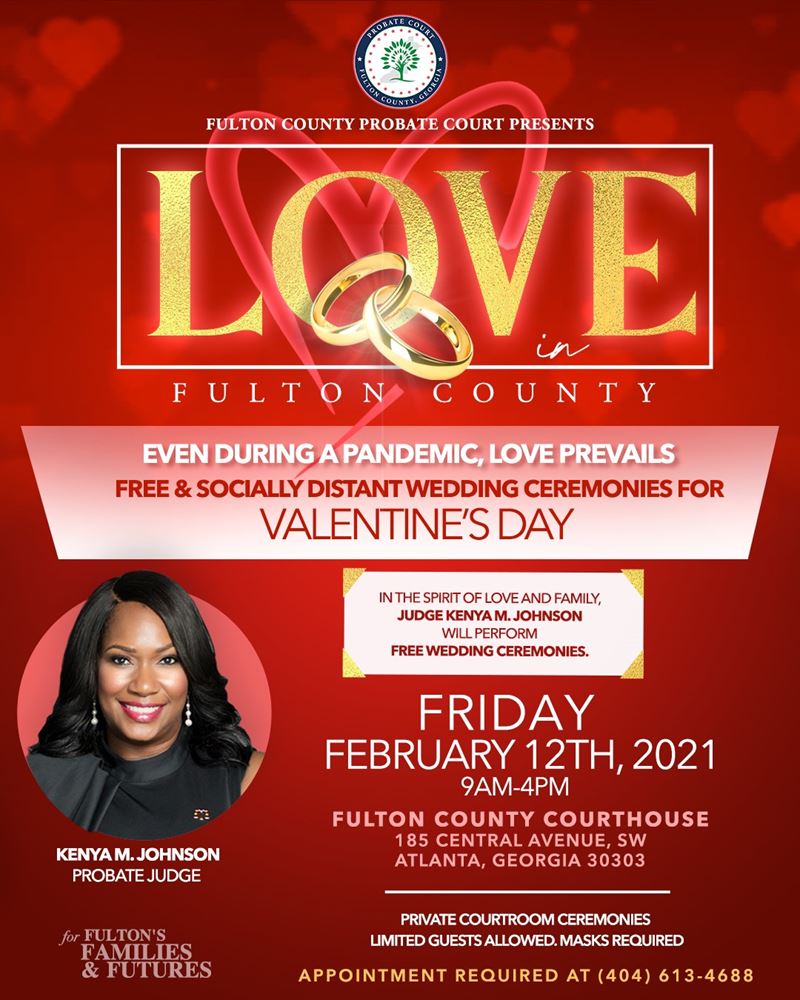 Free Wedding Ceremonies -February 12, 2021
Day: Friday, February 12
Time of the Event: 9 a.m. - 4 p.m.
Location: Fulton County Courthouse
Directions to Fulton County Courthouse
Add to Calendar 02/12/2021 09:00 02/12/2021 16:00 America/New_York Free Wedding Ceremonies -February 12, 2021 Judge Kenya M. Johnson will perform free wedding ceremonies. Fulton County Courthouse