Fulton County Board of Registration and Elections to Hold Special Called Meeting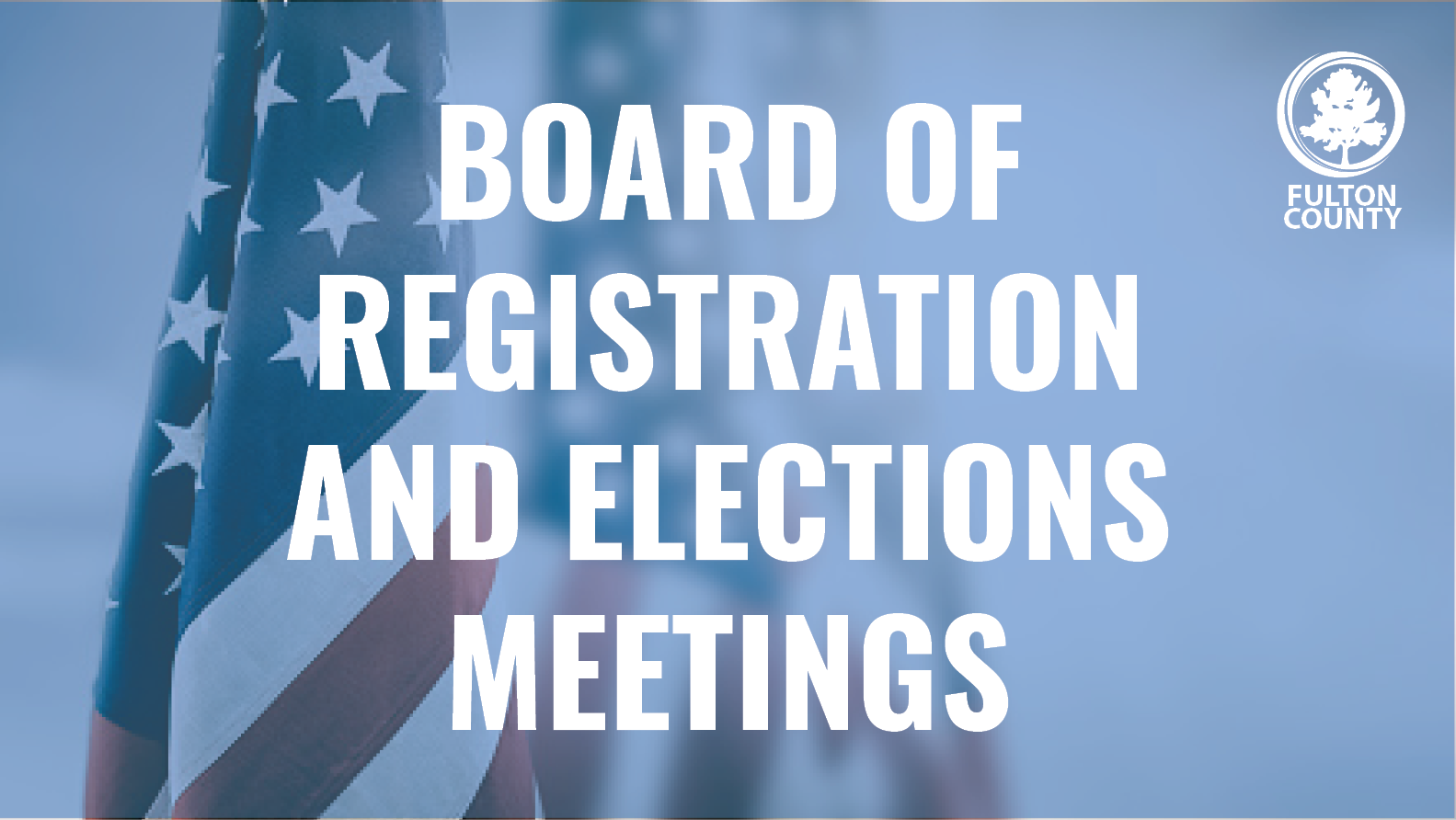 Fulton County Board of Registration and Elections to Hold Special Called Meeting on Friday, December 17, 2021
WHAT: The Fulton County Board of Registrations & Elections will hold a special called meeting to discuss personnel items. Following the start of the meeting, Board members enter into executive session to discuss said items.

WHEN: Friday, December 17, 2021 at 10:00 a.m.
View agenda

WHERE: Fulton County Government Center
FulCoLab - 3077
141 Pryor Street
Atlanta, Ga. 30303

The meeting can also be viewed at: Fulton Government Television YouTube: http://bit.ly/WatchFGTV

FGTV Live Stream: https://www.fultoncountyga.gov/watch-fgtv
Fulton County Board of Registration and Elections to Hold Special Called Meeting on Friday, December 17, 2021
Day: Friday, December 17
Time of the Event: 10:00 a.m. - 11:00 a.m.
Location: Fulton County Government Center
Directions to Fulton County Government Center
Add to Calendar 12/17/2021 10:00 12/17/2021 11:00 America/New_York Fulton County Board of Registration and Elections to Hold Special Called Meeting on Friday, December 17, 2021 Fulton County Government Center