Commissioner Arrington to Host Public Safety Forum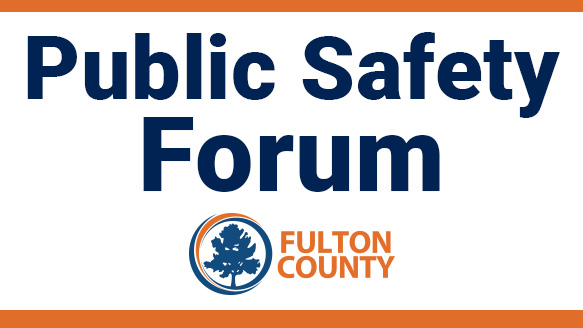 Commissioner Arrington to Host Public Safety Forum
Residents and Elected Officials will come face-to-face to discuss crime and public safety issues.
Fulton County District 5 Commissioner Marvin S. Arrington, Jr. is inviting residents to meet with elected officials to discuss public safety. Arrington in conjunction with the Georgia Association of Black County Officials (GABCO) will host a Public Safety Forum on May 14, 2022 from 11 a.m. to 2 p.m. at the Georgia International Convention Center.
The event will bring together elected officials from Fulton and surrounding counties including Cobb, Clayton, Douglas, and DeKalb. Fulton County Chairman Robb Pitts, Fulton County Sheriff Patrick Labat, Fulton County District Attorney Fani Willis, Fulton County Solicitor General Keith Gammage, and other experts will be part of panel discussions to answer residents' questions about crime and public safety.
Lunch will be provided during this free event. Parking for participants will be $10. To reserve a seat today, select this link: www.Tinyurl.com/gabcops1
Commissioner Arrington to Host Public Safety Forum
Day: Saturday, May 14
Time of the Event: 11:00 a.m. - 2:00 p.m.
Location: Georgia International Convention Center Directions - 2000 Convention Center Concourse College Park, GA 30337
Directions to Georgia International Convention Center
Add to Calendar 05/14/2022 11:00 05/14/2022 14:00 America/New_York Commissioner Arrington to Host Public Safety Forum Fulton County District 5 Commissioner Marvin S. Arrington, Jr. is inviting residents to meet with elected officials to discuss public safety Georgia International Convention Center Directions - 2000 Convention Center Concourse College Park, GA 30337