Ponce Library Closing for Renovation on November 4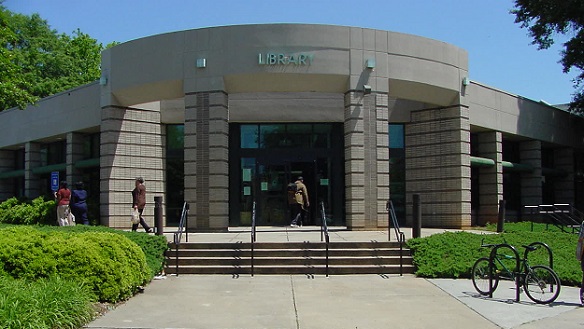 Ponce Library Closing for Renovation on November 4
As the Ponce de Leon Library, located at 980 Ponce de Leon Avenue NE prepares to close for construction, part of the ongoing Library Renovation Project, patrons are reminded to transfer hold items, locate a nearby library to return library materials and search for library programs at http://afpls.org/locations or use the Library System's library locator tool to search for an alternate library.
The Ponce de Leon Library will close to the public on Monday, November 4, 2019 at 6 p.m. in order to begin extensive renovation work, as part of the Library's Capital Improvement Program, Phase II project.
The Design/Build team of CT Darnell Construction, 720 designs and CPL Architects has contracted with Fulton County to provide design, engineering and construction management services for the Ponce de Leon Library project and Heery/Russell is the program management team.
"The closing of the Ponce de Leon Library is part of a two year effort to redesign and modernize 23 of the County's 34 libraries. Upgrades will include items like new HVAC systems, roofing, upgraded technology, improved layouts, new shelving, study rooms, ADA accessible restrooms, and more," said Dr. Gabriel Morley, Director of the Fulton County Library System. "While we know the closing of this library will bring some inconvenience, the result will be well worth it. We look forward to completing the renovations as quickly as possible and re-opening beautiful renovated libraries that can serve the community more efficiently."
Construction is expected to take approximately six months to complete. During the closure library service will be available at the following nearby locations:
Peachtree Library, 1315 Peachtree Street NE, Atlanta 30309
Martin Luther King, Jr. Library, 409 John Wesley Dobbs Ave., Atlanta 30312
Kirkwood Library, 11 Kirkwood Road NE, Atlanta 30317
All dates are subject to change. For up-to-date information on the Library Renovation Project and for information on all libraries being renovated, please visit: http://www.afpls.org/news/2193-library-renovation-project-update or call the renovation hotline at 404-613-READ(7323).