Fulton County Takes Home Top Honors at the 2018 MVP Awards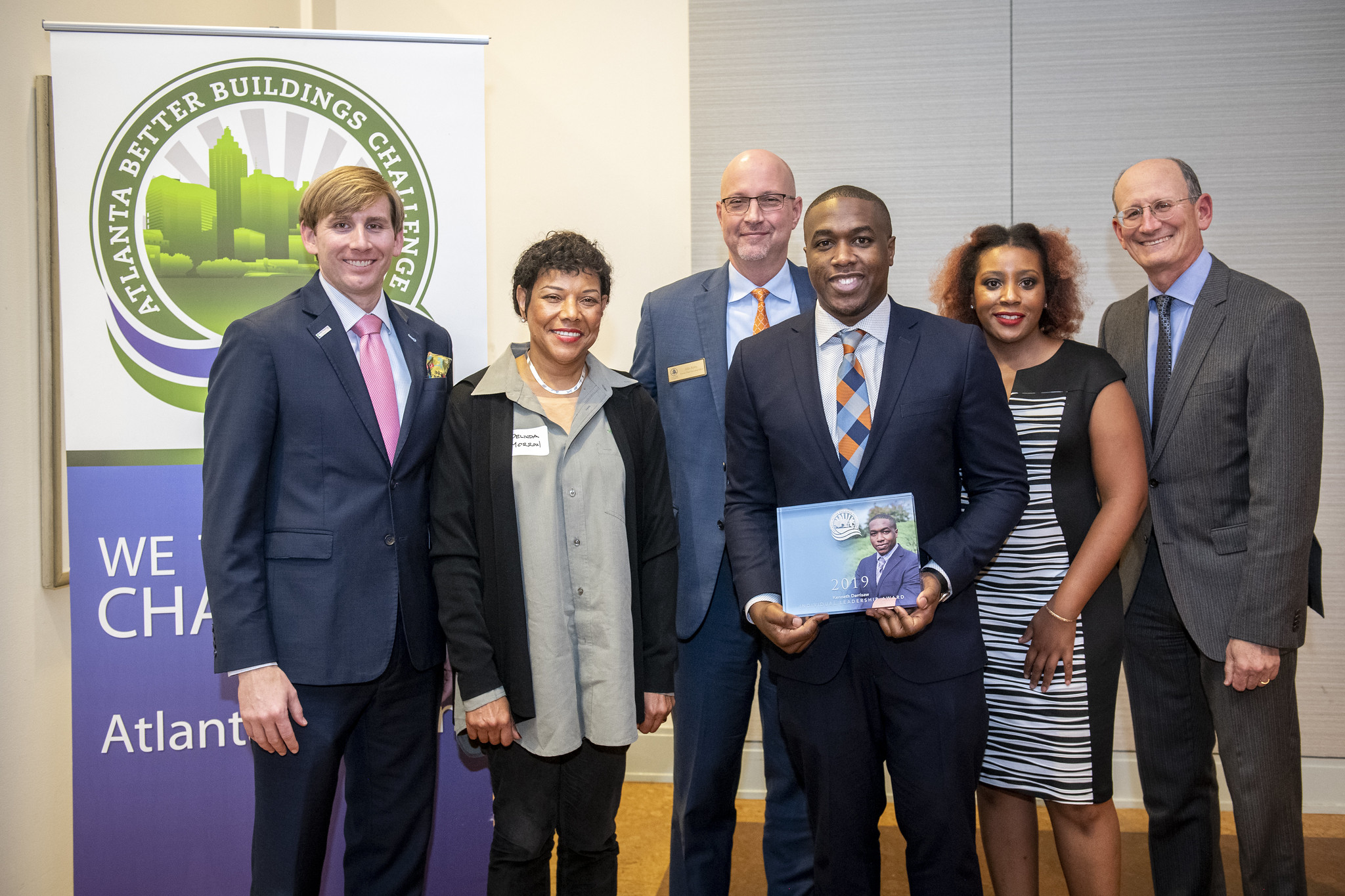 Fulton County Takes Home Top Honors at the 2018 MVP Awards
Fulton County is being recognized for its performance and leadership.
Fulton County is the recipient of two prestigious honors. Fulton County earned the status of 2018 Top Performer in the Atlanta Better Buildings Challenge (ABBC). Additionally ABBC announced that Sustainability Manager, Kenneth Darisaw has been named the recipient of the 2018 Individual Leadership Award.
Fulton County, under the leadership of the Department of Real Estate and Asset Management (DREAM) team, the Finance and Sustainability Departments, and other groups, entered 34 buildings into the challenge. Deputy Chief Operating Officer Ellis Kirby expects to see that number increase in the future.
"We have a robust Sustainability program, and on Kenneth's behalf, it takes everyone's efforts for our success," Kirby said. "This is a big deal and a great reward for Fulton County, which is why we are tracking to expand our sites in the future."
The Atlanta Better Buildings Challenge recognizes all of the efforts by the DREAM team, the Finance Department and other Fulton County teams involved in the competition. The teams were recognized on November 6, during the ABBC 2018 MVP Award Winners Ceremony in the Day Hall at the Atlanta Botanical Garden.