Ring in the New Year with the FulcoPeach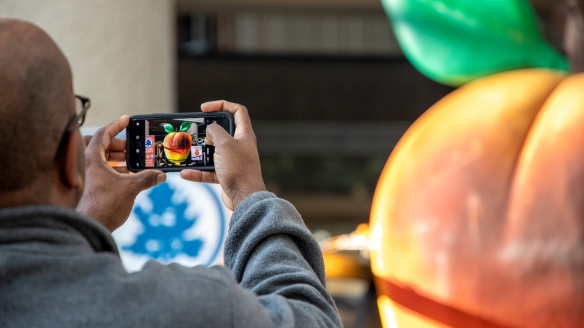 Ring in the New Year with the #FulcoPeach
Take photos with the #FulcoPeach through January 31
One of the region's most iconic New Year's symbols is on display at the Fulton County Government Center. Starting Monday, December 30, Fulton County residents can kick off 2020 with the iconic peach.
Fulton County Board of Commissioners' Chairman Robb Pitts has kicked off efforts to bring together partners with the city, state and business partners to bring back the Peach Drop in future years. In the meantime, the peach will be on display in the Fulton County Government Center Atrium through the month of January.
"Our peach is one of the most iconic New Year's traditions in the nation," said Chairman Pitts. "We have an opportunity to come together to keep this tradition alive."
Although county offices are closed on New Year's Eve, residents and visitors can take a photo with the peach in the atrium from 9 a.m. to 5 p.m. The peach will remain on display through the January 31 during normal business hours. Residents are encouraged to post their photos on social media with the hashtag #FulcoPeach.