WorkSource Fulton in South Fulton Scheduled for Move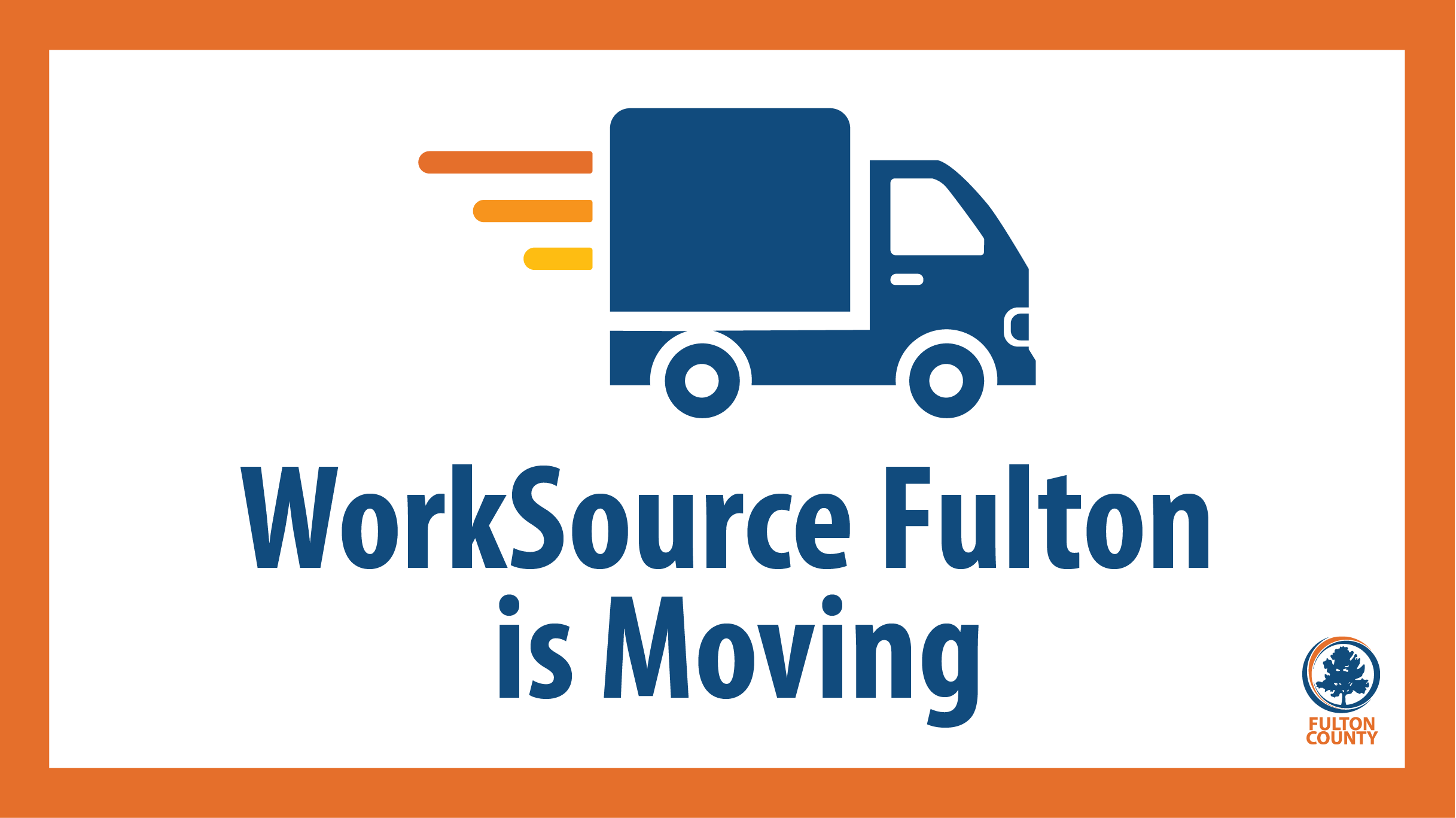 WorkSource Fulton in South Fulton Scheduled for Move
The WorkSource Fulton office currently located 5710 Stonewall Tell Road is preparing for an upcoming move this spring to the South Fulton Service Center at 5600 Stonewall Tell Road, College Park, GA 30349.
The closing date for the South Fulton Career Center will be announced soon along with a planned reopening in the renovated space in the South Fulton Service Center, which will also include the relocation of the One Stop operation and partners from the North Fulton Career Center to the South Fulton Career Center.
WorkSource Fulton's new location in the South Fulton Service Center will expand the size of the Employment Resource Room and improve the center's ability to connect Fulton job seekers with job opportunities. The new space is expected to double the number of computer stations available to 24, increase the number of customers served, and reduce service times.
Additionally, with the availability of a larger space in the South Fulton Service Center, WorkSource Fulton can offer permanent, dedicated space for workforce partners in South Fulton such as the Georgia Department of Labor, the Georgia Vocational Rehabilitation Agency, and the Technical College System of Georgia's Office of Adult Education. These partners will provide improved service to South Fulton residents who are looking for jobs, working to earn their GED, or require additional assistance to enter in-demand careers in Fulton County.
WorkSource Fulton will notify the community on expected closing and re-opening dates. Once the South Fulton Career Center closes temporarily, WorkSource services will continue to be available at the following locations:
Adamsville
3700 Martin Luther King Jr. Drive, SW,
2nd Floor
Atlanta, GA 30331
404-613-6381

North Fulton
7741 Roswell Road,
Suite 205
Sandy Springs, GA 30350
404-613-4480