Fulton County Extends 2020 Business License Renewal Deadline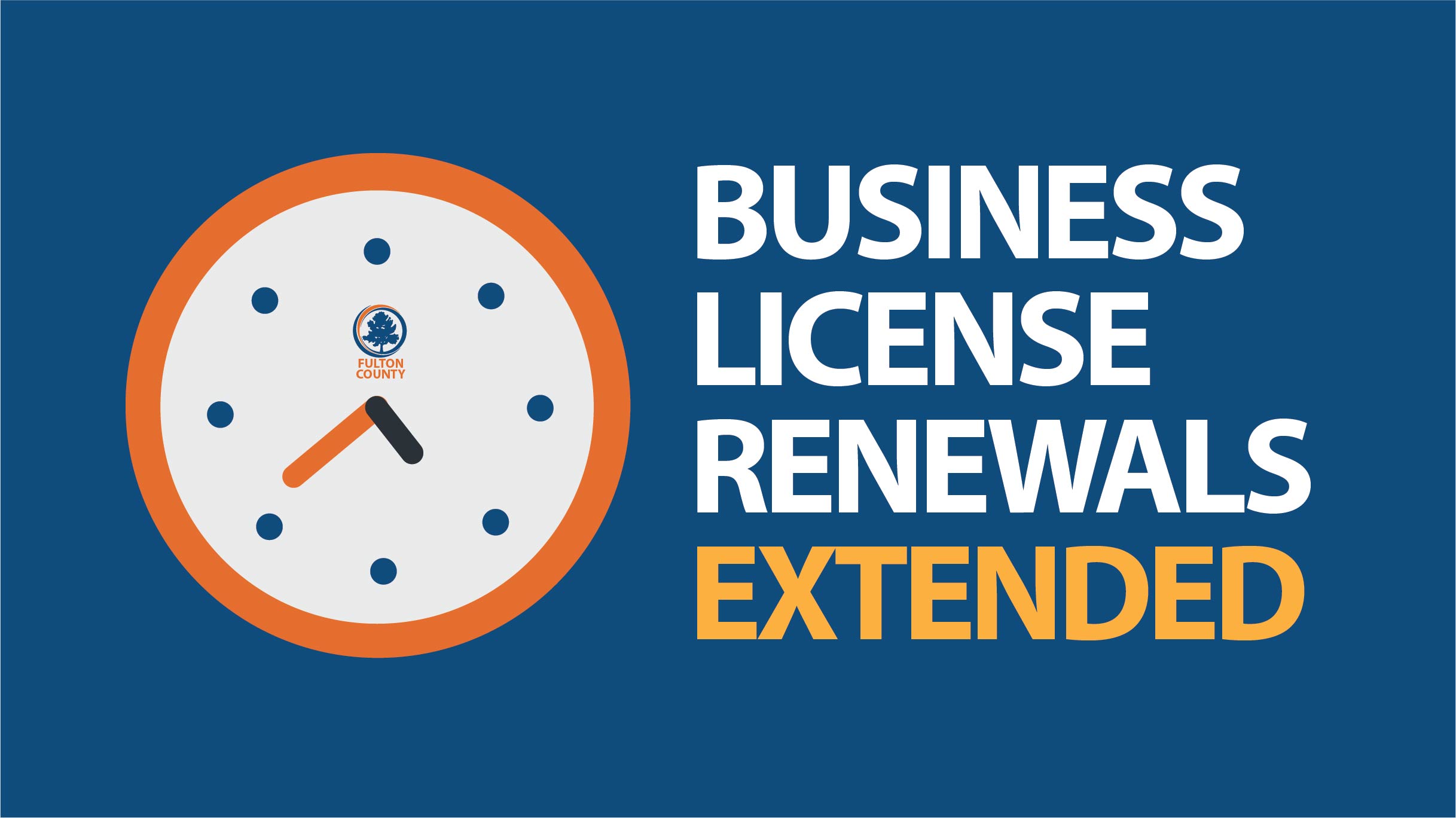 Fulton County Extends 2020 Business License Renewal Deadline
Businesses will receive an additional two months due to the COVID-19 crisis.
Fulton County has extended the deadline for 2020 Business License Renewals to June 1, 2020, without penalty. The original deadline of March 31, 2020 was extended by two months due to the Coronavirus epidemic.

Businesses can email the completed renewal forms to AVENU Insights & Analytics at BusinessLicenseSupport@AvenuInsights.com. Include contact information in email of: Name of contact Person(s), Phone number and email address. AVENU will review calculations and contact for payment. Payments can be made by credit/debit card for additional 3% fee or by ACH from checking or savings for a $5.00 fee. For mailing address and other information please call 1-800-556-7274.

If needed Blank Renewal Applications are available on the fultoncountyga.gov website below or contact AVENU at: BusinessLicenseSupport@AvenuInsights.com

Fulton County website information:
Fultoncountyga.gov→Business Services→Permits and Inspections→Business Licenses and Permits FID→ Business License Renewal Application

Fulton County issues licenses for businesses located in the Fulton Industrial District (unincorporated) only. All other businesses are licensed by their city. The municipalities closest to Fulton County have also enacted extended deadlines.

City of Atlanta – Renewal was Feb 15, 2020 with the payment date extended to June 1, 2020
City of South Fulton - Renewal/Payment extended to July 15, 2020

A Resolution signed by Fulton County Manager Dick Anderson approving the extension will be presented to the Board of Commissioners on April 15th.
Click here to read the full 2020 Business License renewals and New Business notification