Fulton County Library System Summer Reading Program Goes Virtual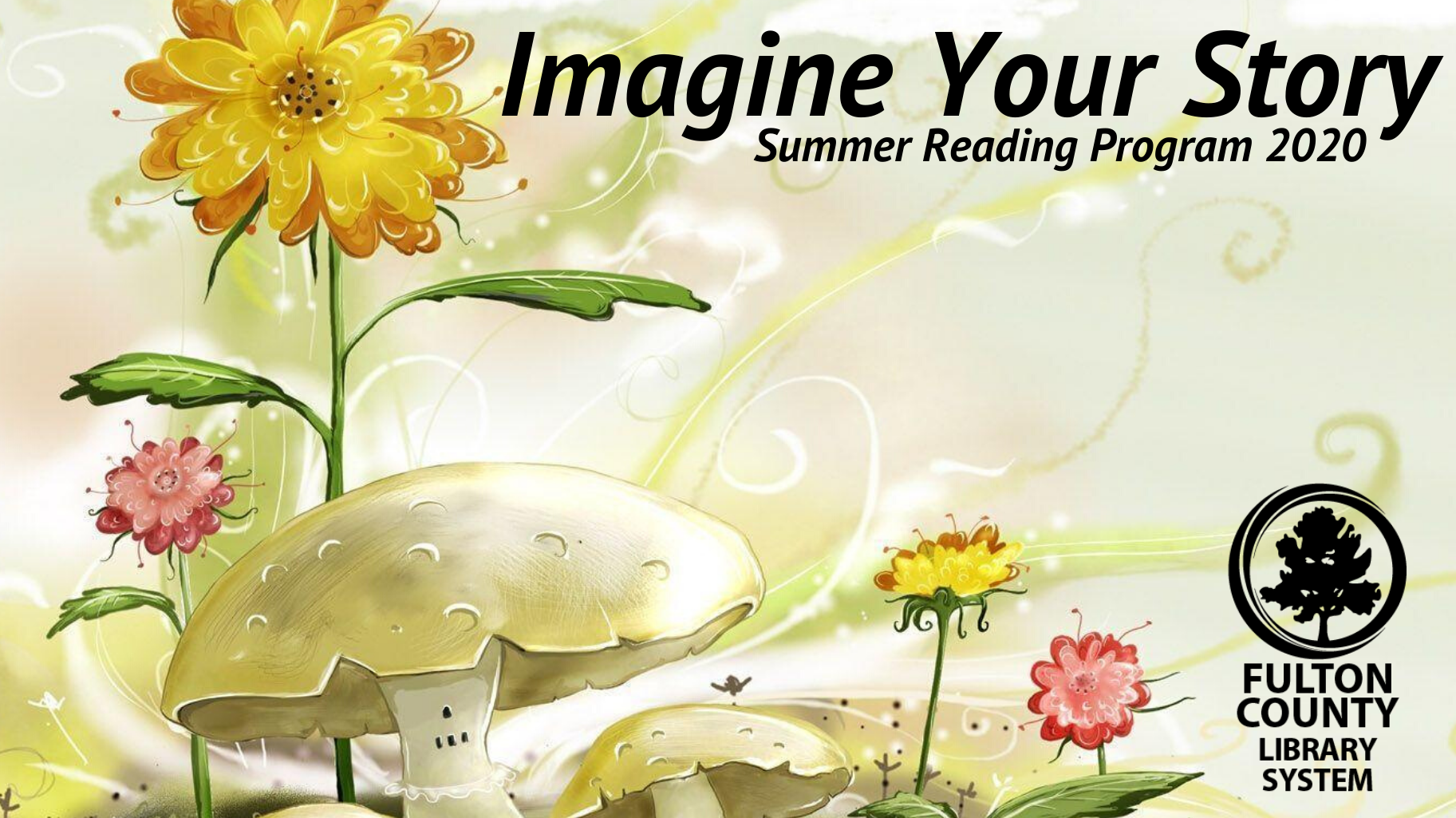 Fulton County Library System Summer Reading Program Goes Virtual
The Fulton County Library System's Summer Reading Program is going online in 2020. FCLS has a number of fun and engaging ways for readers of all ages to get involved with this year's program which will run from June 1 through August 1.
This year's theme is, "Imagine Your Story" and FCLS wants to imagine that story with each and every reader in Fulton County. To register for summer reading, visit https://fultoncounty.beanstack.org and get started right away.
Each week, the library will host a full week of programming that will include everything from Virtual Storytimes for Children and Adults, to Digital Library tutorials and Author Talks.
During the week of June 1-5 the library system will host special guest readers during their Streaming Storytime Live on Facebook each day at 11 a.m. The following special guests will share their favorite books with Facebook viewers:
Monday, June 1 - Join Gina Hughes from the Atlanta Symphony Orchestra on Facebook Live for a musical themed storytime.
Tuesday, June 2 - Join Anna Giles from Dad's Garage Theatre Company on Facebook Live for an interactive theatrical storytelling.
Wednesday, June 3 - Join New York Times Bestselling Author Nic Stone on Facebook Live for an exploration of tales.
Thursday, June 4- Join Local Georgia House Representative Park Cannon on Facebook for a fun storytime to kickoff Summer Reading.
Friday, June 5 - Join U.S. Congresswoman Lucy McBath on Facebook Live to celebrate a summer of imagining your story.
Fulton County Library System Director, Gayle Holloman shared, "With all the changes affecting traditional services amid the COVID-19 pandemic, the Library was determined to find a meaningful way to produce a Summer Reading Program and make it engaging for all ages. We are thrilled with the work our staff has done to create a wonderful array of programs that can be enjoyed from the comfort and safety of home. We invite you to Imagine Your Story."
Stay tuned for more special guest readers and check the Library website at www.fulcolibrary.org for updates and programs every week! While the Library remains closed, the Digital Library is always open! Log in and download all your favorite titles with your library card and join us in "Imagining Your Story" this summer.