Fulton County Earns Multiple NACo Awards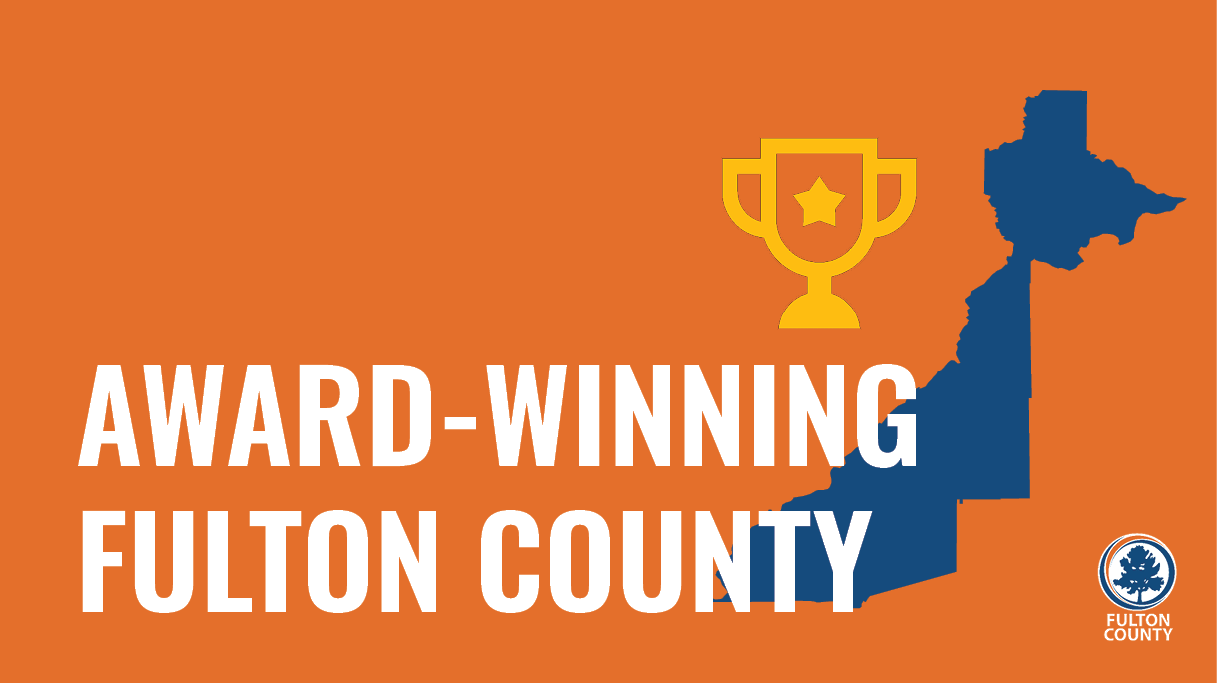 Fulton County Earns Multiple NACo Awards
County honored for work to improve Human Resources, Information Technology
Fulton County Government received high honors from the National Association of Counties (NACo) in 2020. The accolades for Fulton County Departments of Information Technology and Human Resources acknowledge the efforts by the County to demonstrate significant improvements to upgrading and modernizing the services provided to County residents.

"Congratulations to the Fulton County staffers for once again standing out among their peers nationally," says Fulton County District 4 Commissioner Natalie Hall. "These honors point to the spirit of innovation among team members focused on making County operations much more efficient."

Three of the honors went to the Department of Human Resources for programs targeting efforts to both retain highly skilled talent and to manage overall staff performance. The County's peers nationwide cited the Incremental Compensation Strategy (ICS) as a successful effort to both address compensation of accomplished senior staff using a more comprehensive method than traditional Cost of Living Adjustments as the program also attempted to improve employee morale, engagement and enhance Fulton's ability to attract and retain top talent.

The HR Department was also lauded for the recent implementation of the Success Factors program which seeks to standardize performance management throughout the county The program, implemented this year, allows Department Heads to develop and communicate goals aligned with the County's Strategic Priorities and support the achievement of departmental Key Performance Indicators (KPIs).

Human Resources efforts also include the NACo Award-winning "5 Star Customer Care Program". The educational and career enhancement effort implemented by the Department's Learning and Development team endeavors tom improve customer service training for all County agencies. The program has measurable results of cost savings of $1,050,000 for continued delivery, enhanced employee productivity, improved customer service with an issue resolution rate of 97%, and created better interdepartmental cooperation among 40 entities.

Finally, the Fulton County Department of Information Technology was honored for its Center for Excellence. This effort attempts to acquire highly skilled talent who could serve as resources for County staff, within multiple departments, to assist in providing more efficient services – all within budget. To maintain business relevance in a fiercely competitive and rapidly changing digital age, Fulton County IT replaced its traditional approach to staffing to be competitive in its search for qualified talent.