Fulton County Board of Registration and Elections Announces Polling Place Changes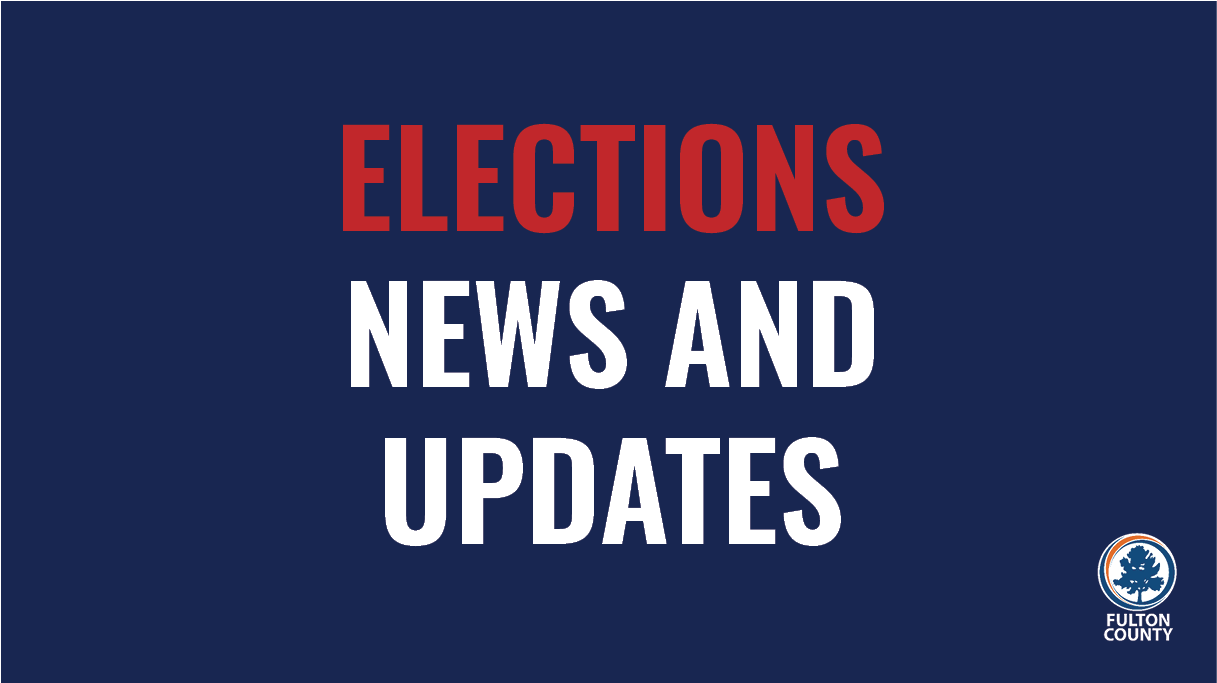 Fulton County Board of Registration and Elections Announces Polling Place Changes for August 11 Election
The Fulton County Board of Registration and Elections has approved changes to several Polling Places that will take effect with the August 11 General Primary Runoff, Non-Partisan General Runoff, and Special Runoff Election.

Polling places will change for the following precincts:
FULTON COUNTY POLLING CHANGES

Precinct

Current Facility

New Location

02A 02L1

Park Tavern 500 10th Street NE

Moving to Piedmont Park Magnolia Hall 1320 Monroe Drive

02B 02L2 05D

Liberty Baptist Church 395 Chamberlain Street SE

Moving to Saint Luke's Episcopal

Church 435 Peachtree Street NE

06F

Butler Street Baptist Church 315 Ralph McGill Blvd NE

Moving to Ponce De Leon Library 980 Ponce De Leon Ave

07D

Peachtree Presbyterian Church 3434 Roswell Road

NW

Moving to Buckhead Library 269 Buckhead Ave

08D

Morris Brandon Elementary 2741 Howell Mill Road NW

Moving to Northside Library 3295 Northside Parkway

10C

C.T. Martin Recreation Center 3201 Martin Luther King Jr Dr SW

Moving to Old Adamsville Emergency Shelter

3404 Delmar Lane

JC04A

JCO4B

JC04C

Messiah Lutheran Church 4765 Kimball Bridge Road

Moving to Dr. Robert E. Fulton (Ocee Library)5090 Abbotts Bridge Road Johns Creek 30005

JC12

Dolvin Elementary School 10495 Jones Bridge Road

Moving to Northeast / Spruill Oaks Library 9560 Spruill Road

SC211 SC212

Christian City Welcome Center 7345 Red Oak Road

Moving to Oakley Elementary 7220 Oakley Terrace

SS01

Johns Creek Environmental Campus8100 Holcomb Bridge Road

Moving to Life Center Ministries 2690 Mt. Vernon Road
Registered voters in these precincts will receive written notification of Polling Place change. In addition, Fulton County will place signs at the entrances of the original Polling Places directing voters to the new locations.

All Fulton County Voters are encouraged to check the Georgia My Voter page to verify their Election Day polling place, or visit www.fultonelections.com.

During early voting, starting July 20, Fulton County voters can go to any Fulton County early voting location, including Georgia's largest voting location at State Farm Arena.