Fulton County Receives CARES Act Funds to Ensure Adequate Nutrition for Seniors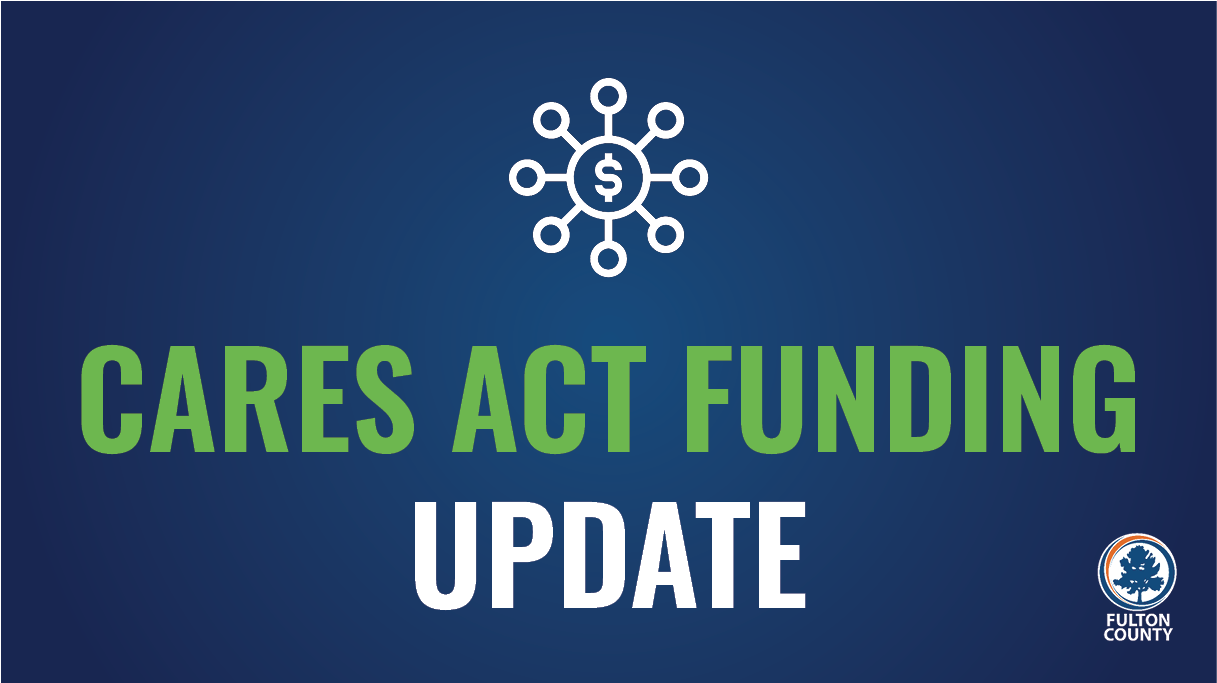 Fulton County Receives CARES Act Funds to Ensure Adequate Nutrition for Seniors
Funds to meet food needs of homebound seniors and those who need food while multipurpose facilities and senior enters are closed
The Atlanta Regional Commission (ARC) has awarded Fulton County $767,047 as part of the CARES Act to meet the needs of homebound and disabled seniors as well as seniors who normally receive meals when senior centers are open. Since March, the County has provided 135,454 meals to seniors at a cost of $ 7.10 per meal. With the additional funds, the Department of Senior Services will deliver approximately 40,000 additional home delivered meals and 26,500 additional congregate meals now through May 31, 2021. The deliveries will also include COVID-19 related emergency meals and food boxes for the week. The meal services cover eligible Fulton County Seniors ages 60 and above. Director of Senior Services Ladisa Onyiliogwu expressed her elation with the additional funding to ensure that the nutritional needs of seniors are met. "We appreciate the continuing support of ARC, which allows us to meet the needs of our seniors, who are temporarily and/or long term disabled, homebound and unable to cook for themselves or access nutritious meals," said Onyiliogwu. Seniors who are facing food insecurity are eligible for the meal service. The healthy and
nutritional meals meet Federal Food and Drug Administration nutrition guidelines. The types of Home Delivered Meal services include:
Meal Services - Federal Declaration of a National Emergency
For emergency meal clients who are ONLY in need of meals by virtue of COVID19.
Home Delivered Meals.
Disaster Services - Home Delivered Meals or a food box for the week.
Congregate Meals
Congregate Meals for clients participating in a virtual senior center
Emergency Home Delivered Meals for registered congregate clients that are receiving
their meals at home while senior centers are closed
With this funding, the Department of Senior Services is projected to serve the free meals to
1,700 eligible Fulton County seniors aged 60 and above.
The Department of Senior Services continues to research all grant opportunities to meet the
nutritional and service needs for seniors that are impacted by COVID 19.
For more information about meals for eligible seniors, Fulton County residents can email
seniorservices@fultoncountyga.gov or call the STARline at 404-613-6000.