Glenn Melendez Named as Fulton County Chief Information Officer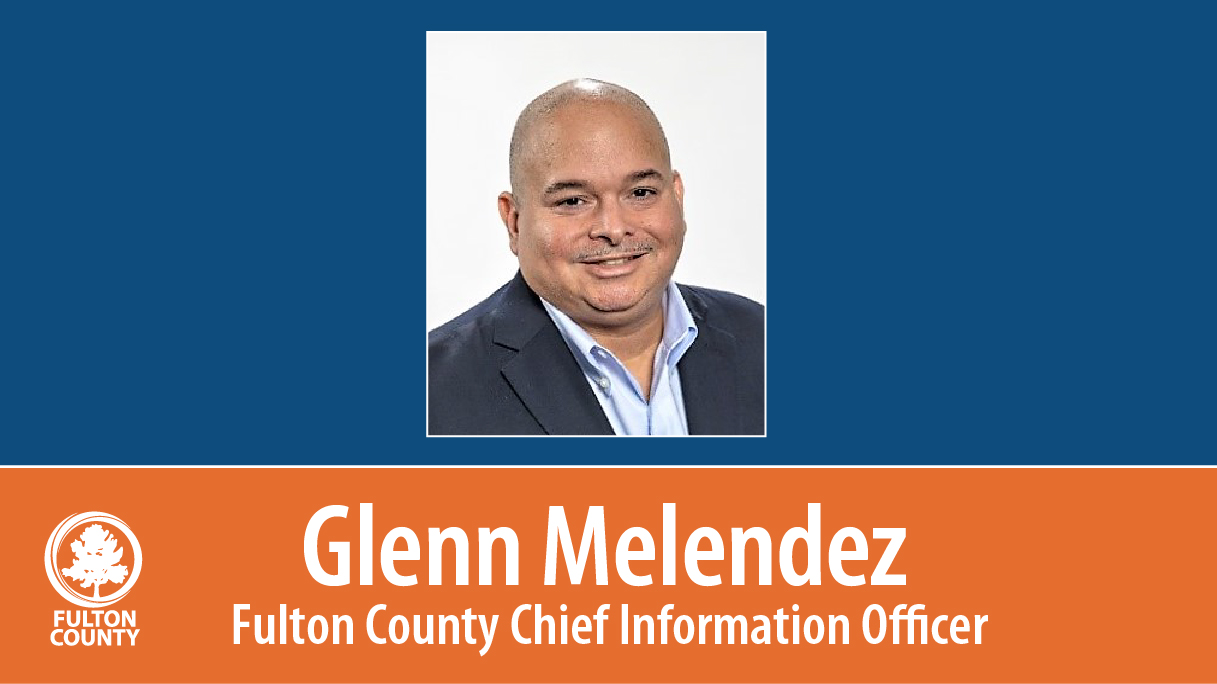 Glenn Melendez Named as Fulton County Chief Information Officer
Glenn Melendez has been named as Chief Information Officer for Fulton County Government, providing leadership to the team responsible for Fulton County's digital transformation.
Melendez has served with Fulton County for 5 years, most recently as Interim Director, leading a department with an annual budget of $29 million.

"COVID-19 has challenged governments to use technology to serve citizens in new and innovative ways," said County Manager Dick Anderson. "Glenn's steady leadership allowed Fulton County to quickly pivot to virtual court services, digital library offerings and teleworking to accommodate a safety first approach."

"Glenn is not only a skilled technology professional, but also a gifted collaborator and problem solver," said Fulton County Chief Operating Officer Anna Roach. "We have relied heavily on his expertise to lead major improvements to the technology driving our tax, justice and elections systems. He has set a strategic vision for Fulton County's technology ecosystem that will lead us into the future."

In 2015, County Manager Dick Anderson established a vision for Fulton County's leadership as a digital-first government. With technology playing an ever-increasing role in all Fulton County operations, Melendez' depth of experience, with more than 25 years of experience leading technology organizations, is vital.

"I am glad to be able to serve Fulton County in this new role and to continue leading an outstanding team of dedicated professionals," said Melendez. "It is especially rewarding to work with our partners across Fulton County to develop technology solutions that allow residents to securely and confidently access the services they need."

Melendez has been recognized by CIO Magazine for operational and strategic excellence in technology. He holds a Bachelor's degree from Rutgers University and a Master's degree from Seton Hall University, coupled with several recognized certifications which include PMP certification; Certified Scrum Master (CSM), ITIL V3 foundations certification; and a Lean Six Sigma Black Belt from Georgia State University.

On Friday, Ms. Roach also announced that Dr. Pamela Roshell, Fulton County Deputy COO for Health & Human Services, is now serving as the Interim Director of Fulton County's Department of Arts & Culture, following the recent departure of Director Lionell Thomas.