Postcards from the Community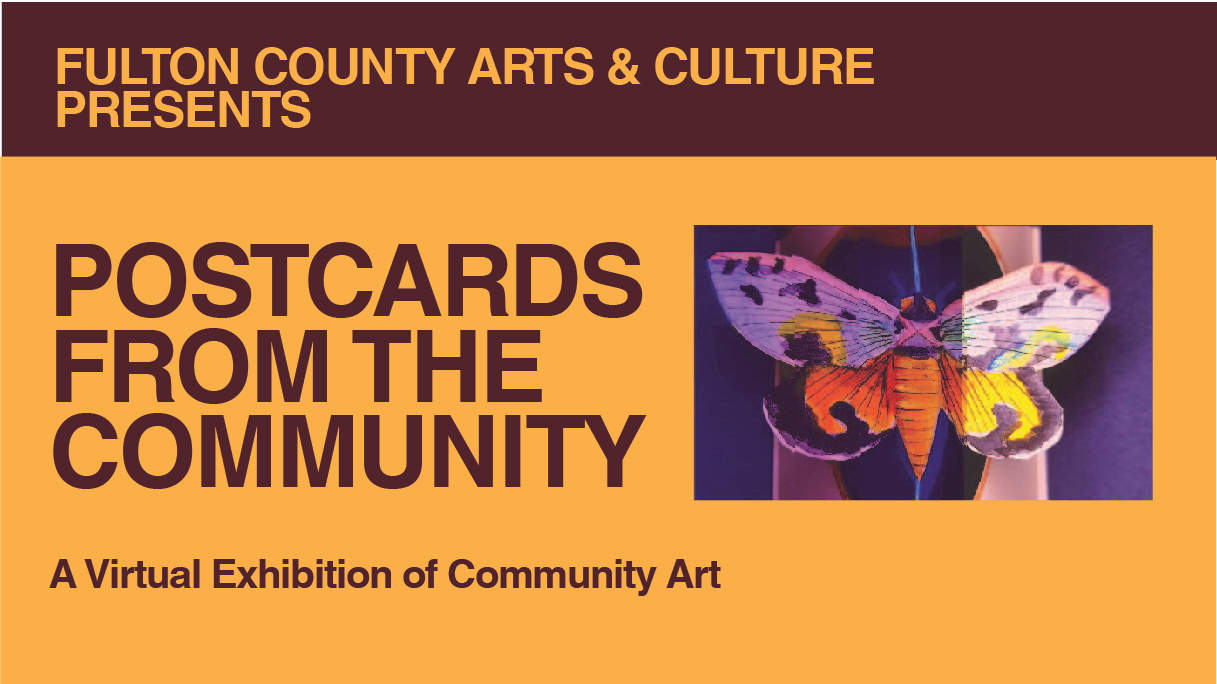 Postcards from the Community
A Virtual Exhibition of Community Art
Postcards from the Community is a visual art exhibition of works created as a part of the Arts Survival Kit Project.
The exhibition features art from Fulton County residents and students from the Abernathy Arts Center, West End Performing Arts Center and the Emma Darnell Museum and Conference Center.
This is a dynamic exhibition you do not want to miss!
https://www.artsteps.com/view/5f93427f4f28415f54f3c555
Opening Viewing October 28, 2020
Exhibit Run Dates: October 28, 2020 - January 30, 2021