District 39 EV Runoff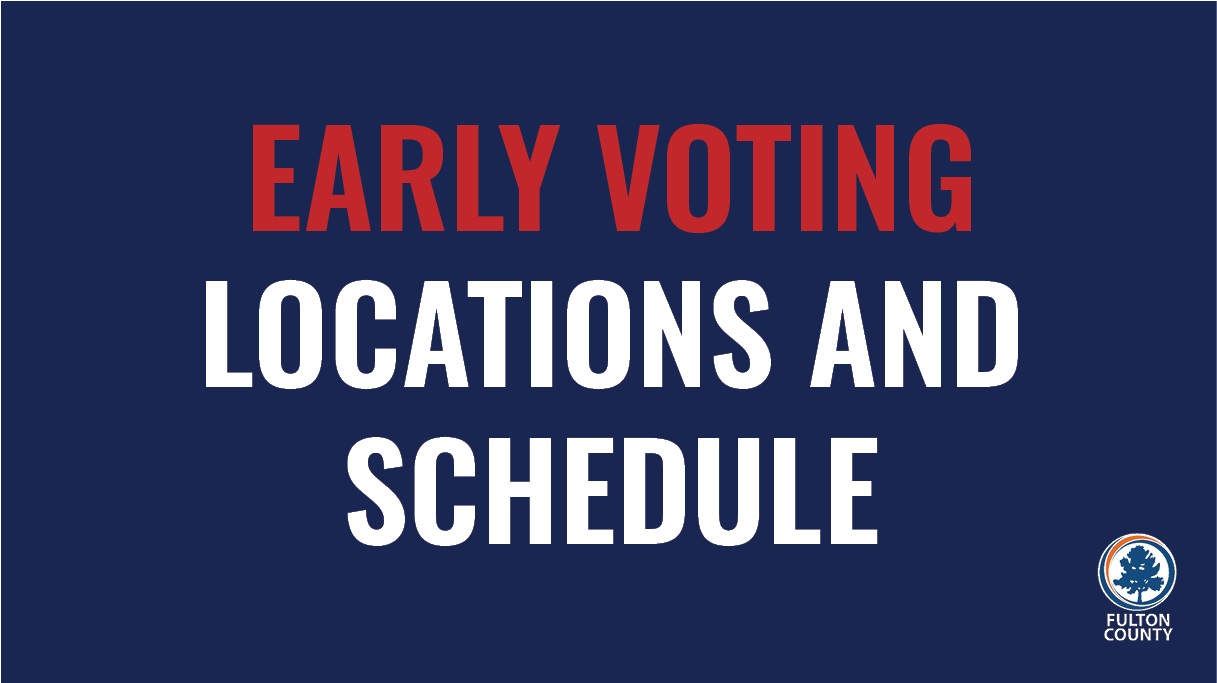 Early Voting is Now Underway for Congressional District 5 & Senate District 39 Runoff Elections
Runoff Election to be held to fill the Senate Seat.
Early Voting in Fulton County for the special runoff election to fill the Senate District 39 seat will take place on
Monday, November 23 to Wednesday, November 25, 2020
. There will be 10 Early Voting locations, which will be open from 8:30 a.m. to 5:00 p.m.
The Congressional District 5 race is a runoff from the September 29 Special Election, and the Senate District 39 race is a runoff from the November 3 Election. Because these are runoffs from two separate election dates, the elections must be conducted separately at the same locations.
Polls are now open from 8:30 a.m. to 5 p.m. daily for Early Voting at the following locations:
Adams Park Library
2231 Campbellton Road SW
Atlanta, GA 30311
Buckhead Library

269 Buckhead Avenue NE
Atlanta, GA 30305
C.T. Martin Natatorium and Recreation Center

3201 Martin Luther King Jr. Drive SW
Atlanta, GA 30311
College Park Library

3647 Main Street
College Park, GA 30337
East Point Library

2757 Main Street
East Point, GA 30344
Evelyn G. Lowery Library at Cascade

3665 Cascade Road
Atlanta, GA 30331
Gladys S. Dennard Library at South Fulton

4055 Flat Shoals Road
Union City, GA 30291
Metropolitan Library

1332 Metropolitan Parkway SW
Atlanta, GA 30310
Northwest Branch at Scotts Crossing Library

2489 Perry Boulevard NW
Atlanta, GA 30318
Ponce De Leon Library

980 Ponce De Leon Avenue NE
Atlanta, GA 30306
To ensure the safety and consideration of all voters and poll workers, all voters visiting the Early Voting locations are being asked to please wear a face covering and to practice social distancing requirements by standing at least 6 feet apart from one another.
You may check to see if you are eligible to vote for these races at
www.mvp.sos.ga.gov
Voters who have already cast a ballot in the early voting period for Congressional District 5 runoff and are also eligible to vote in the Senate District 5 runoff may return during the early voting period or vote on Election Day.
Voters in Congressional District 5 and Senate District 39 can also visit www.mvp.sos.ga.gov to find their assigned Election Day polling place. Voters in the 44 overlapping precincts will also need to cast ballots separately on Election Day, December 1, 2020.