ARC Announces Regional Artist Survey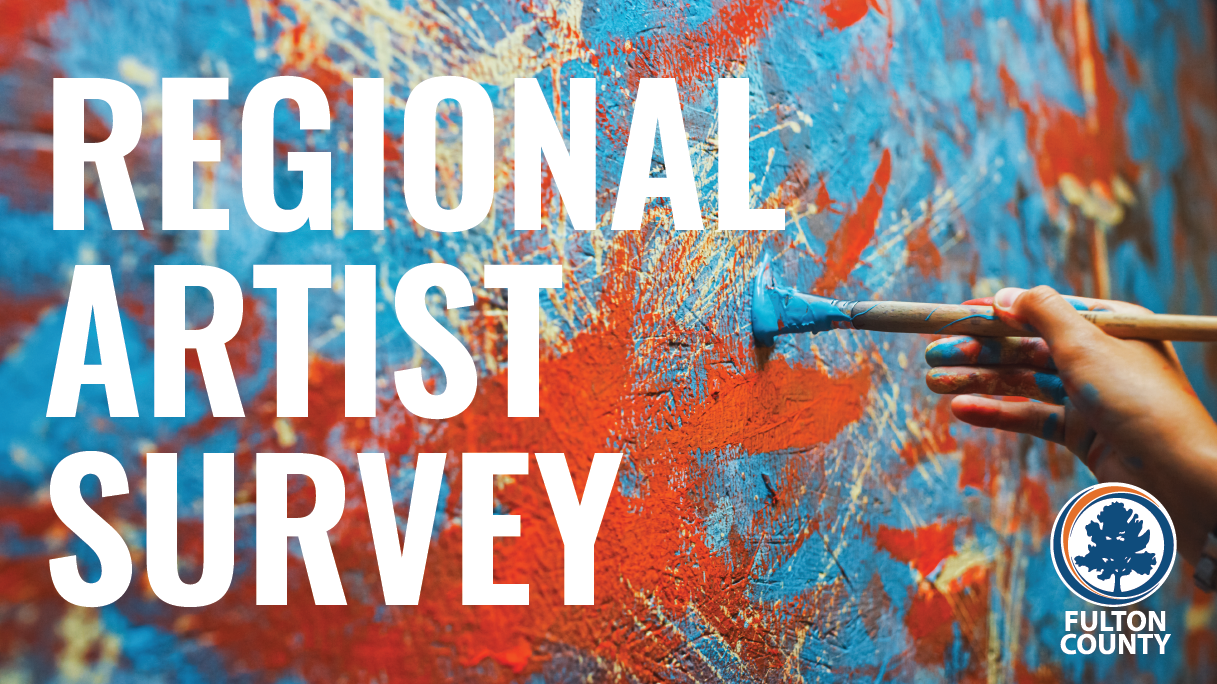 ARC Announces Regional Artist Survey
The Atlanta Regional Commission (ARC), as part of a strategic plan to embed arts and culture in its planning work, has launched a regional artist survey to engage Atlanta's artists interested in civic, social, and community practice.
ARC is partnering with Fulton County Arts and Culture, the City of Atlanta Mayor's Office of Cultural Affairs (OCA) and Department of City Planning (DCP), as well as Atlanta BeltLine, Inc. on the survey. Survey goals include connecting with artists and creatives interested in civic practice, identifying opportunities to support artists through agency programs and policies, and establishing a regional artist registry.
Metro Atlanta artists working in all media are invited to visit publicinput.com/artists to take the 20-question survey by May 12. Initial findings from the survey will be announced at the ARC's Arts Forum on June 9, at the conclusion of this year's Arts Leaders of Metro Atlanta (ALMA) Workshop.
"A vibrant arts and culture community plays a transformative role in addressing broader civic issues," said Marian Liou, Community Engagement and Arts Program Manager at ARC. "We believe artists can and should play a key role in the planning process from the very start, both as essential members of the community and also by bringing creative approaches to community needs and opportunities."
"Fulton County is a cultural hub of Georgia — with world-class music, museums, theater, and film," said Fulton County Chairman Robb Pitts. "Because of our unique offerings, we are also a hub for creative careers. Feedback from working artists is vital to help us create workable solutions to address the needs of this community."
"Because of the flexibility of the creative mind, artists have always led the way in solving society's problems," said Miranda Kyle, Arts & Culture Program Manager with Atlanta BeltLine, Inc. "From each dark moment in human history, artists have guided us into eras of renaissance. And each time, it was because they were included at every table — from the Medicis' Florence, to Roosevelt's New Deal. By integrating artists into the region's growth strategy at every opportunity, we seize our chance to usher in a new renaissance for the Atlanta metro."
The artist survey is part of ARC's Arts, Culture, and Placemaking Plan, which aims to integrate arts and culture into the agency's planning work to help build a thriving, equitable, and healthy region.