Thirty seven-count indictment handed down in Secoriea Turner case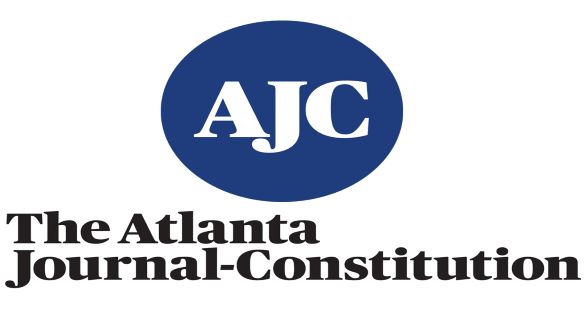 Thirty seven-count indictment handed down in Secoriea Turner case
by By Christian Boone | The Atlanta Journal-Constitution | August 13, 2021

Two suspected gang members face potential sentences adding up to nearly 1,000 years in prison after a Fulton County grand jury on Friday handed down a 37-count indictment in the July 4, 2020 shooting death of 8-year-old Secoriea Turner.

Julian Conley, arrested in the weeks following the shooting, faces two counts of felony murder and another for malice murder. Gang-related charges make up most of the other counts against Conley and co-defendant Jerrion McKinney.

According to Fulton District Attorney Fani Willis, Conley fired an AR-15 style rifle eight times at the Jeep carrying Secoriea and her mother, Charmaine Turner, after the driver of the vehicle attempted to bypass a barricade guarded by McKinney and others.

Armed civilians, identified in McKinney's arrest warrant as members and affiliates of the Bloods street gang, had been manning a barricade on Pryor Road near the intersection of University Avenue for weeks, investigators say. The blockade was erected one day after Atlanta police officer Garrett Rolfe fatally shot Rayshard Brooks in the neighboring Wendy's parking lot. Rolfe, facing felony murder and other charges, was swiftly fired by Mayor Keisha Lance Bottoms but later reinstated by the city's Civil Service Board.

Willis said the Bloods were motivated to act because Brooks was one of their own.

"There was outrage at that loss of life," she said.

Lawyers representing Brooks' family in a civil suit against the city said in a statement the family was unaware of any such gang involvement.

McKinney, arrested last week on a felony murder charge, didn't fire any shots but pointed his weapon at the vehicle and chased it down the street as the driver, family friend Omar Ivey, sped off towards Atlanta Medical Center, according to investigators.

Secoriea was struck in the head by a projectile, the GBI says, and was pronounced dead soon after arriving at the hospital.

Attorneys for Secoriea Turner parents: Atlanta culpable in 8-year-old's death
"This case is the highest priority of my office," said Willis, who asked anyone with information about additional suspects to come forward. She said she has video evidence that shows "there's other people out there with culpability."

"What I need is for them to be identified," Willis said.

Lawyers representing Secoriea's parents, who filed a wrongful death lawsuit against the City of Atlanta, said elected officials and law enforcement also bear responsibility.

"There are many more who will never be criminally indicted but should be indicted for their allowing a situation like this to happen in the city of Atlanta," attorney Mawuli Davis said Friday. "We're clearer now than we've ever been that this was absolutely preventable and did not have to happen but for the city surrendering a block, a neighborhood, to what has now been described as a gang."

According to the GBI, the Bloods created an "autonomous zone" where police were prohibited and "the sovereign authority of the city and state were not recognized."

Bottoms told the Atlanta Journal-Constitution last year that she wanted to clear the area but agreed to let City Council member Joyce Sheperd negotiate with the protesters in hopes of reaching a peaceful compromise. Those talks eventually broke down and on June 23, the barricade was removed by Atlanta police officers. Sheperd has declined to comment.

Hours before Secoriea was shot, several gang members pointed their guns at a MARTA bus and its driver as the vehicle came upon the barricade, and a car was stopped at gunpoint by McKinney and Conley and others, according to the GBI.

"(We) as a community have to be mourning this awful situation today where members of our community were allowed to stand out on a street, with what one of my DA's referred to as an 'AK necklace,' just brazenly holding an AK around their neck," Willis said, "and having the audacity to stop city buses and citizens that wanted to travel down the street and for us ultimately losing the life of a baby."

Bottoms has said she was not aware of any gang presence in the area.

STORY SO FAR

Secoriea Turner was shot July 4, 2020, near the now-demolished Wendy's where Rayshard Brooks had been killed by an Atlanta police officer less than a month earlier. Julian Conley, 19 at the time, was arrested less than two weeks later by Atlanta police. In June, Turner's family filed a lawsuit against Atlanta Mayor Keisha Lance Bottoms, Atlanta police Chief Rodney Bryant, City Councilwoman Joyce Sheperd and Wendy's International. The lawsuit accuses city officials of "failing to remove armed vigilantes" who took over the area near the restaurant after Brooks' death. Fulton County DA Fani Willis asked the GBI to join the investigation two months ago. On Aug. 4, Jerrion McKinney, 23, was arrested. On Friday, McKinney and Conley were indicted by a Fulton grand jury. The 37-count indictment includes two felony murder charges and a malice murder charge against Conley. Each face sentences that could potentially add up hundreds of years in prison.