Fulton County Opens Local Application Process for the FY2021 Homeless Notice of Funding Opportunity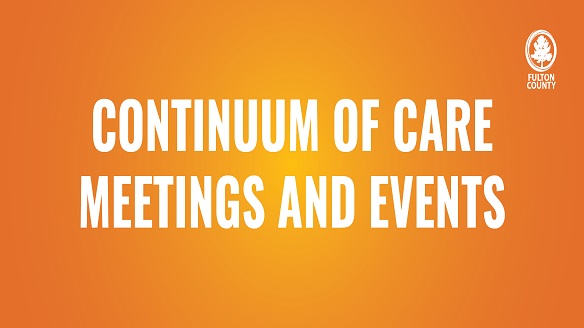 Fulton County Opens Local Application Process for the FY2021 Homeless Notice of Funding Opportunity
Continuum of Care Project Applications are due Monday, October 18, 2021at 5:00pm
The Fulton County Government through its Department of Community Development, as the Collaborative Applicant for the GA-502 Fulton County Continuum of Care (CoC) has released the FY2021 Fulton County Application for New and Renewal Projects. Proposed or continued projects must meet priorities set by the U.S. Department of Housing and Urban Development. Those priorities include housing first, reducing unsheltered homelessness, partnering with Housing, Health and Service Agencies, racial equity and ending homelessness among youth, families, and veterans as well as preparing homeless individuals for permanent employment.

Applicants must email your application(s) and supporting documents to homelessinfo@fultoncountyga.gov.

Due to Fulton County facility closures and schedule changes related to the COVID-19 health emergency, the Department of Community Development will host a mandatory technical assistance workshop on Tuesday, October 5, 2021 from 1:00pm – 3:00pm via zoom conference. Applicants are asked to register via the link below:
https://zoom.us/meeting/register/tJMud-2qqTMrGt369PhoIN9YfiwMxW2QkaV-

After registering, you will receive a confirmation email containing information about joining the meeting.
Applications and additional documents are below.