Intro To The Metaverse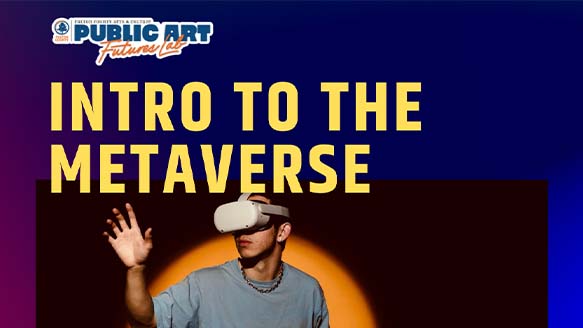 Intro To The Metaverse
Learn all about the Metaverse with creative technologist Salvador Iglesias!
The Metaverse is here! Hear from creative technologist and A&E Atlanta artist-in-residence Salvador Iglesias as he explores and explains the Metaverse, from immersive gaming to mixed reality. The
Futures Lab is a space to exhibit, experiment, educate and experience the role of technology as it relates to public art. By reducing barriers to creating and participating in this emerging space, the Lab seeks to expand access to cultural enrichment, provide the tools for local artists to thrive and maintain Fulton County's status as a creative cultural capital.
The Lab is made possible through the support of our Official Technology Partner Microsoft, our host Underground Atlanta, our residency partners A&E Atlanta and MARTA Artbound, plus expertise from Georgia Tech Arts, Spelman Innovation Lab, and Georgia State Creative Media Industries Institute.