Fulton Films Kicks-off the 2022 Red Carpet Film Fair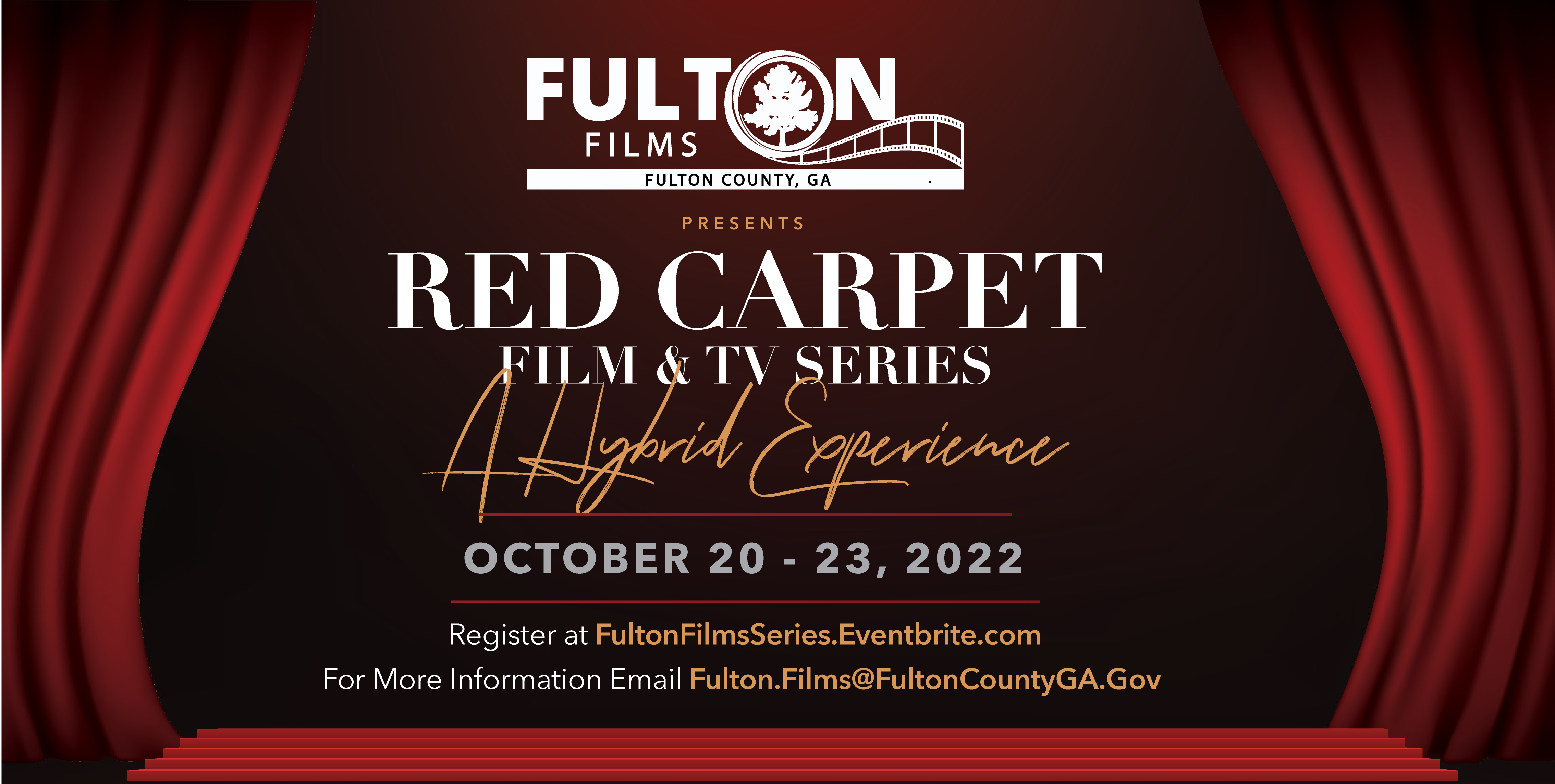 Fulton Films Kicks-off the 2022 Red Carpet Film Fair
Fulton Films Kicks-off the 2022 Red Carpet Film Fair
Four-day event to provide industry executives and free participant workshops

Fulton County's Fulton Films Division, is proud to announce its 2022 Fulton Films Red Carpet Film & TV Series. The free hybrid event, which begins on Thursday, October 20, will feature film workshops, panel discussions, and a star filled VIP Red Carpet Reception for the Film Fair Partners on October 21, 2022.

"As the largest county in the state of Georgia, Fulton County is once again taking the lead in a very important industry," said Fulton County Chairman, Robb Pitts. "Through Fulton Films, many of our libraries, the Fulton County Airport, and our Courthouse have been featured in some of the biggest movies made in the area. This program is economically sound, and it always brings a financial and promotional return to Fulton County."

"It is truly a pleasure to once again be part of this event," said Fulton County District 5 Commissioner Marvin S. Arrington, Jr. "Fulton Films and the work that it does in the county is phenomenal. The 2022 Fulton Films & TV Series will be an unforgettable event featuring some of the biggest names in film right here in Georgia."

Through the hybrid experience of virtual and in-person panels, workshops, screenings, and receptions with industry experts for aspiring filmmakers, actors, directors, and film/tv professionals. Panels include:

• The Red-Carpet Conversation with Tammy Williams - The studio owner who recently broke ground on a 135 Million studio in Fayette.
• The Real Ladies of Atlanta Film & TV with Actor/Director Terri Vaughn, HGTV's Egypt Sherrod, Tyler Perry's Oval Actor, Kaye Singleton, Gold Medalist and now Real Housewife of Atlanta Sanya Richards-Ross.
• Production in the Heart of the Peach with Actors Lamman Rucker (from BET's the Black Hamptons & Javon Johnson (of Tyler Perry's The Oval)
• The Crime Series Fascination & Films Facts with ATL Homicide Detective David Quinn, Real Murders of Atlanta's Clint Rucker, and Inside Crime's Angeline Hartmann

During the Red Carpet Reception, Fulton Films will also take a moment to extend a special thank you to each of its partners including the American Black Film Festival, the Atlanta Jewish Film Festival, Bronzelens Film Festival, the Martha's Vineyard Festival, Morehouse Film Festival, and others.

Known throughout the country as "Hollywood of the South", Georgia is now the third largest state for film and television production, following California and New York. With Turner studios, Tyler Perry Studios, EUE/Screen Gems Studios and Triple Horse Studios, Fulton Films is committed to providing training, exposure and networking opportunities to those in the industry and those looking to enter.

To learn more about the 2022 Fulton Films Red Carpet Film & TV Series visit https://fultoncountyga.gov/redcarpet2022