Fulton County Continuum of Care Board Schedules Teleconference Meeting on Thursday, April 20, 2023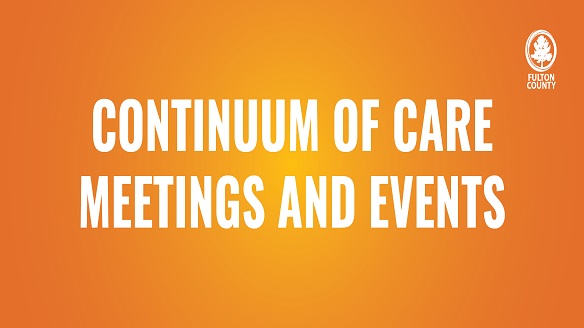 Fulton County Continuum of Care Board Schedules Teleconference Meeting on Thursday, April 20, 2023
Fulton County Continuum of Care (CoC) Board will meet via Zoom due to Fulton County facility closures and schedule changes related to the COVID-19 pandemic.

Thursday, April 20, 2023, from 10 a.m. - 11 a.m.

Citizens wishing to participate in the CoC membership meeting should register in advance for this meeting by clicking here.

After registering, you will receive a confirmation email containing information about joining the meeting.
See the meeting agenda here.