Fulton County Cooperative Extension Serves as a Partner to Host Garden Faire 2023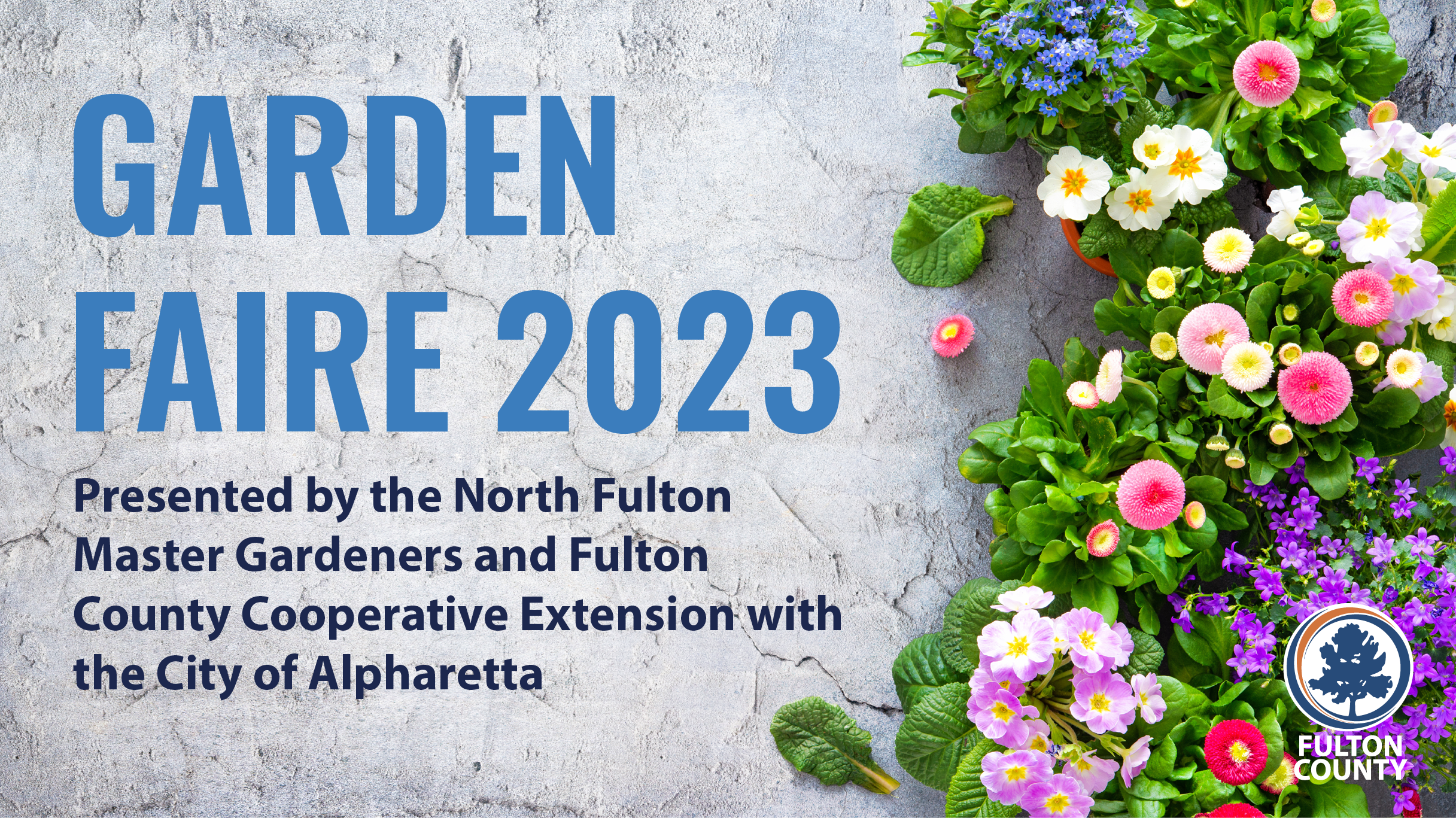 Fulton County Cooperative Extension Serves as a Partner to Host Garden Faire 2023
North Fulton Master Gardeners raises funds to support demonstration gardens & community gardening education.
Fulton County Cooperative Extension is partnering with North Fulton Master Gardeners and the City of Alpharetta for Garden Faire 2023. A popular fundraiser, Garden Faire will be held on Saturday, April 29, from 9 a.m. until 3 p.m. at the Grove at Willis Park, 175 Roswell St., Alpharetta, GA 30009.
Event highlights will include a pass-along plant sale where attendees can purchase herbs, perennials and native species from Master Gardeners, a vendor's market and a "fleatique" with vintage items for home and garden. Prospective vendors may e-mail for details about participating here.
A Children's Corner will be available from 11 a.m. until 2 p.m., featuring crafts, face-painting, tomato planting and more, as well as an "Ask-a-Master Gardner" and live demonstrations. Demonstrations will include: a tomato-growing session at 10 a.m.; soil testing at 11 a.m.; identifying invasive species at noon; and container gardening at 1 p.m.
In addition, the food vendor Brewable will have beverages, snacks and lunch items available for purchase.
Event organizers recommend parking at the Alpharetta Community Center at Willis Park, or the overflow lot at Amana Academy off South Main Street. Free shuttles will be available from 8:30 a.m. until 3:30 p.m. for those in the overflow lot.
All proceeds from Garden Faire 2023 will go toward North Fulton community gardening classes; gardening education for children; and local demonstration gardens. For details, visit us online.