Fulton County Probate Court Participates in Annual Community Law Clinic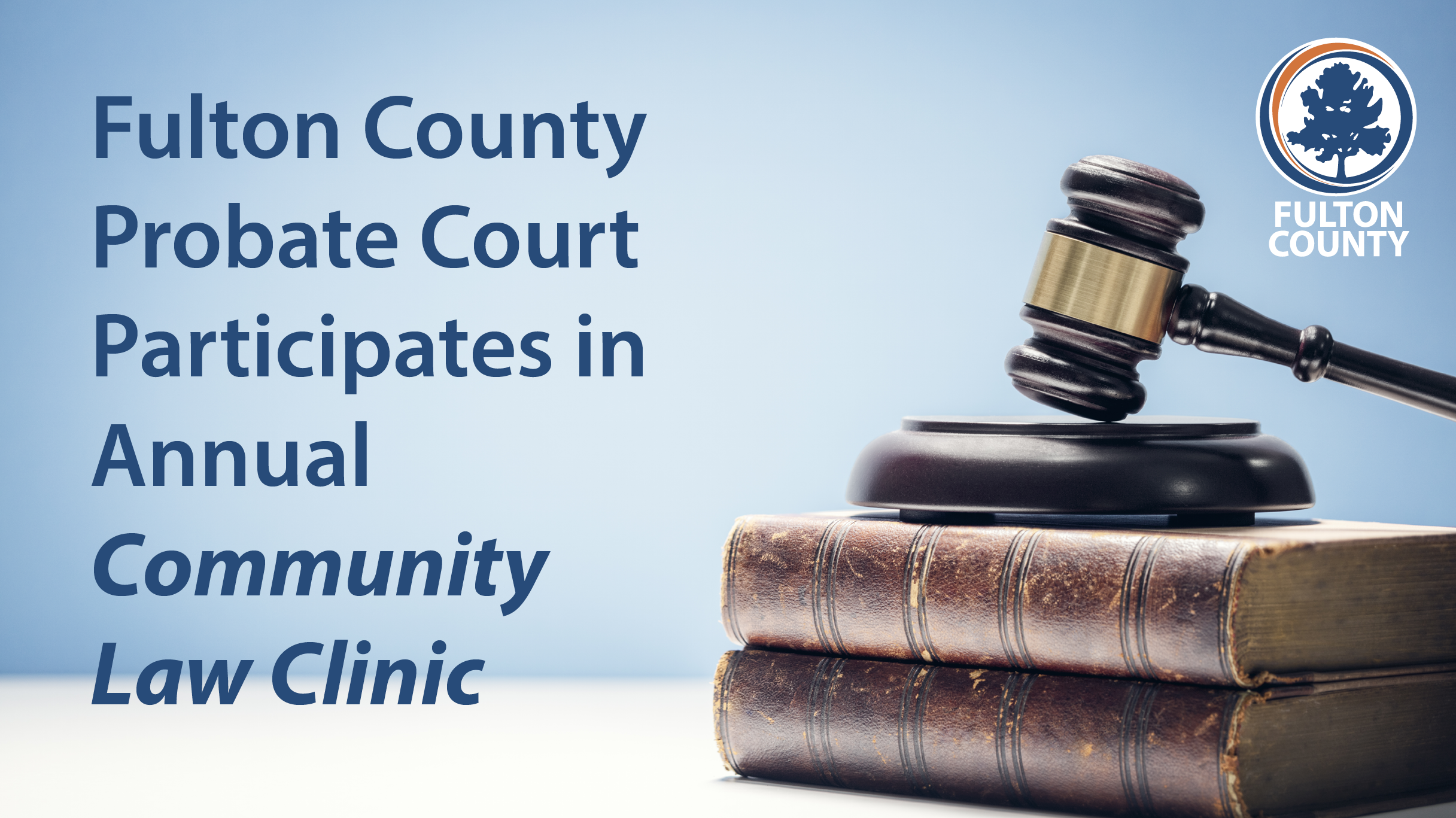 Fulton County Probate Court Participates in Annual Community Law Clinic
Residents will receive free consultations in the areas of criminal and family law and probate estate planning.
Fulton County Probate Court in conjunction with the Gate City Bar Association will present a free Community Law Clinic. Probate Court will be among several legal officials on-site Saturday, May 20 at Greenbriar Mall, 2841 Greenbriar Parkway, Atlanta, Ga. 30331. From Noon until 4 p.m., residents seeking legal consultation will receive information on a variety of services including:
Probate Estate Planning
Criminal Law (including Expungements)
Personal Injury
Family Law
Foreclosures
Bankruptcy
Tenant Rights
As the oldest African American Bar Association in Georgia, the mission of Gate City is to provide educational, social, and community involvement not only to black lawyers, but the clients they serve. For Chief Judge of Fulton County's Probate Court Kenya Johnson, helping those in need is a top priority.
"This is the first time in 12 years that probate services are being included in this vital clinic," said Judge Johnson. "Providing legal information and education to the citizens seeking free legal advice is vital. We must work together to ensure that access to this information is always ready and available."