Buckhead Library Closure for Facility Repairs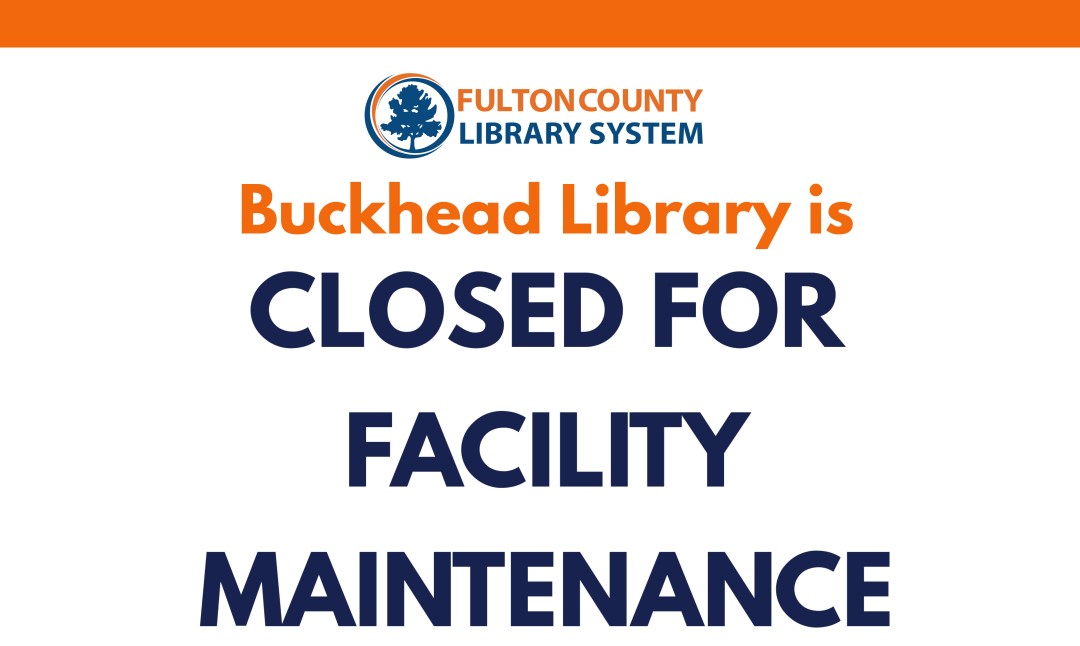 Buckhead Library Closure for Facility Repairs
Library will close from May 26-May 30 for sewer repairs May 23, 2023.
The Fulton County Library system recently announced the temporary closure of the Buckhead Library in order to complete sanitary sewer repair work. The library will be closed to the public beginning Friday, May 26, and will reopen to the public after the Memorial Day holiday on Tuesday, May 30 at 10 a.m.
Patrons are encouraged to visit nearby library locations during this brief closure. All materials on hold or due back during the closure will have dates extended to avoid fines and expired holds.
For additional locations, visit www.fulcolibrary.org/locations.