Fulton County Commissioners Honor 2023 Environmental Award Winners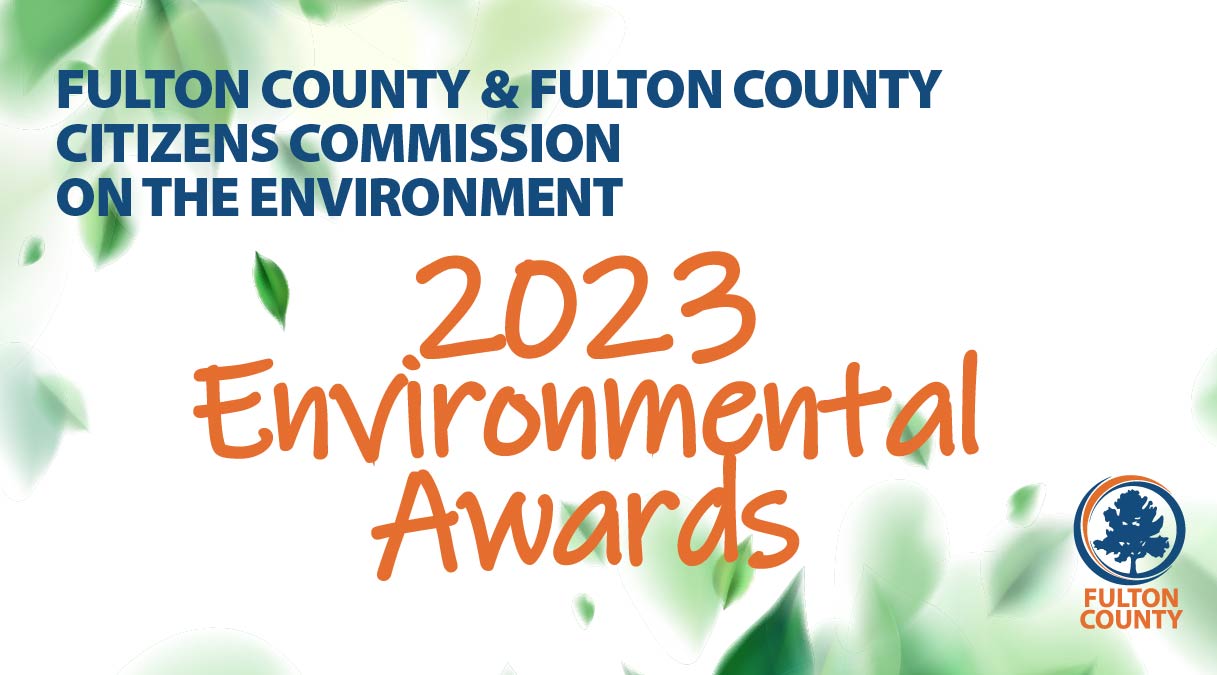 Fulton County Commissioners Honor 2023 Environmental Award Winners
The Board of Commissioners is recognizing members of the community for their efforts in making a healthy environment a priority.
The Fulton County Board of Commissioners will proudly recognize the 2023 Fulton County Citizens Commission on the Environment (FCCCE) winners on Wednesday, October 18. The reception and awards program will be held at 8:30 a.m. in the Atrium at the Government Center located at 141 Pryor Street in downtown Atlanta.

The Environmental Awards program, which will be held prior to the October 18 regularly scheduled Fulton County Board of Commissioners Meeting, honors organizations and individuals who exemplify environmentally sound practices. This year's honorees include community organizations, local governments, businesses, and individuals working to improve the lives of citizens in Fulton County.

This year's honorees include:

Chairman Robb Pitts Selected Winner, Delta Airlines

Commissioner Bridget Thorne - District 1 Winner, Jason Ulseth, Chattahoochee Riverkeeper

Vice Chair Bob Ellis - District 2 Winner, Old Rucker Farm

Commissioner Dana Barrett - District 3 Winner, Sandy Springs Bee City USA

Commissioner Natalie Hall - District 4 Winner, Finding the Flint

Commissioner Marvin S. Arrington, Jr. - District 5 Winner, Community Compost Lab

Commissioner Khadijah Abdur-Rahman - District 6 Winner, MTO Shahmaghsoudi

The FCCCE is a citizen environmental advisory group appointed by the Board of Commissioners. The purpose of the FCCCE is to investigate environmental concerns; to make recommendations to the Fulton County Board of Commissioners on environmental policies; and to increase public awareness, understanding and involvement concerning environmental issues. The groups and individuals honored represent those who are carrying out excellent environmental stewardship programs or developments in Fulton County.